Ripple was seen fighting from the heavy market pressure in the past few days. Well, the pressure seems to be taken over the coin as it is dealing with the bear today also. If we broaden our lenses and see the 7-day chart, then there is a 4% fall in the price as XRP coin was at $0.27525 on November 09, and today, it is at $0.26421.
Ripple Price Prediction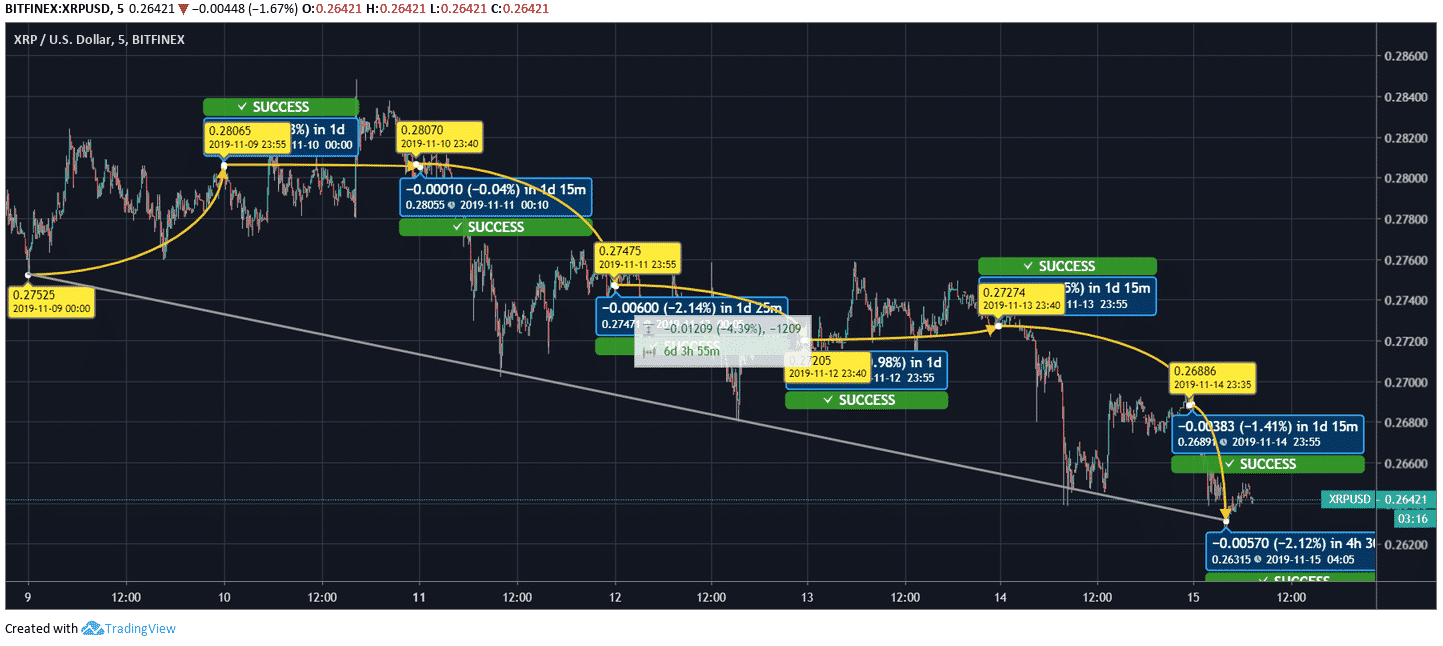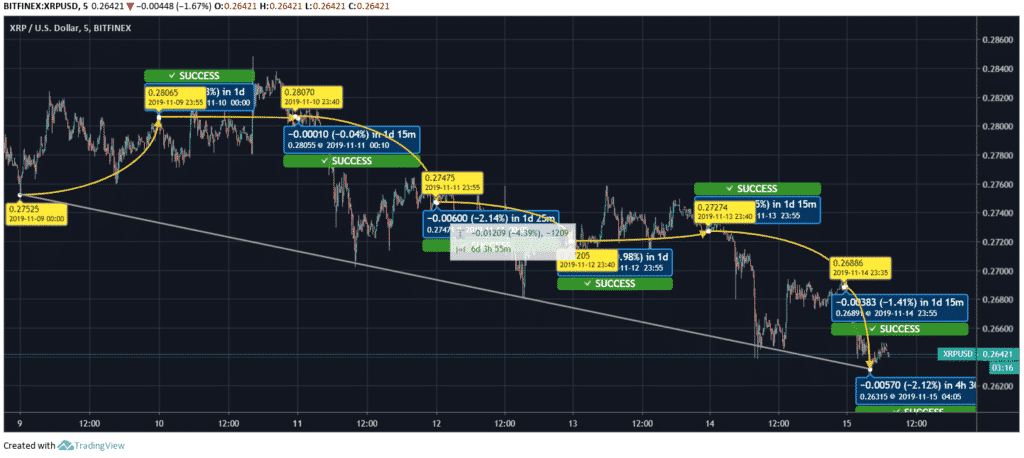 The above given chart is indicating a tremendous fall in the price of XRP coin. On November 09, the price of Ripple was at $0.27525. The intraday movement brought an escalation of 1.93% and took the price to $0.28065. On November 10, the price kept trading around $0.280. On the next day, the XRP price started falling. The counters moved from $0.28070 to $0.27475 by 2.14%. Further, the price shifted to $0.27205 by 0.98%. On November 13, there was again a tight hold at $0.272, but the same was interrupted by yesterday's price fall. Yesterday, Ripple price shifted to $0.26886 by 1.41%. Today, the price of XRP coin moved to $0.26315 by 2.12% drop. The week-long movement indicated an overall regression of 4.39%.
As per the resistance and support levels are given below, the coin has breached the immediate support level at $0.267 and touched the next support level at $0.264. It will be a surprise if Ripple price drops to the major support level at $0.261.
| | | | |
| --- | --- | --- | --- |
| Resistance Level | Price | Support Level | Price |
| R1 | $0.273483 | S1 | $0.267684 |
| R2 | $0.276575 | S2 | $0.264977 |
| R3 | $0.279282 | S3 | $0.261885 |
Despite marking disappointing movements, Ripple holds a high expectation of improvement. We are also positive that the XRP price would recover again. The traders interested in the coin are recommended to opt for long-term investment as it might bring a massive return.