Ripple currency has initiated the price recovery and added a marginal push over the last 24 hours. The price has been lifted to $0.1888 from $0.01887. The gain may be meager, but the initiation of the uptrend is likely to have a huge impact in the upcoming hours.
Ripple Price Prediction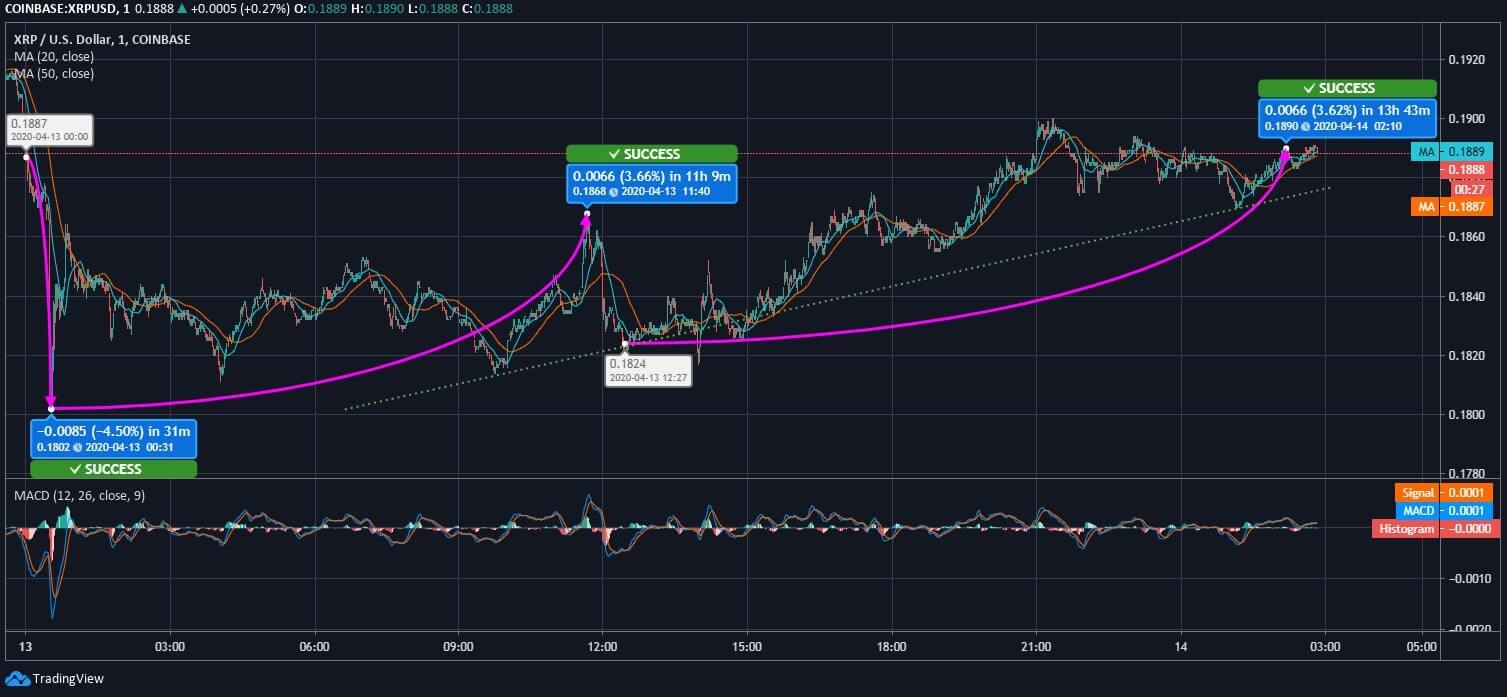 The XRP coin price was trading at $0.1887 at the starting of the yesterday, and over the next 31 minutes, the coin registered a steep fall of 4.50% and got confined to $0.1802. From this low, Ripple price reflected moderate recovery with slight stability and marked a 3.66% hike that pushed the price to $0.1868 by 11:40 UTC.
However, after a few minutes of downside correction, the XRP price again started bouncing back. Between 12:27 & 02:10 UTC, the price got jacked up by 3.62% and moved upwards to touch $0.1890.After this hike, the currency continued to trade in a similar trend at the time of writing.Ripple's current price holds the support from its 50-day MA at $0.1887, but its 20-days MA at $0.1889 is trending above the current price. And the MACD indicator shows the bearish crossover as its signal line overlapped the MACD line. However, the overall momentum is upward one, but as per technicals, the XRP coin might register consolidation at this level for a while.