The last three months' journey of XRP coin has been full of price fluctuations, and the three major price variations have cost it 3.25% in value. The major price variations have been in the range between 0.3199 USD and 0.2319 USD.
Ripple Price Analysis
On August 21, Ripple was being traded at 0.2642 USD, and over the next 28 days, it got a hike of 21.08% to reach 0.3199 USD.
On September 18, it started weakening, and after losing 27.63%, Ripple price fell to 0.2319 USD by September 24.
It was followed by a 34.45% hike that added 0.0800 USD to the value and placed XRP coin at 0.3122 USD by November 07.
From November 07 to 19, the currency witnessed a freefall of 21.36%, and it pushed Ripple's price to go as low as 0.2455 USD.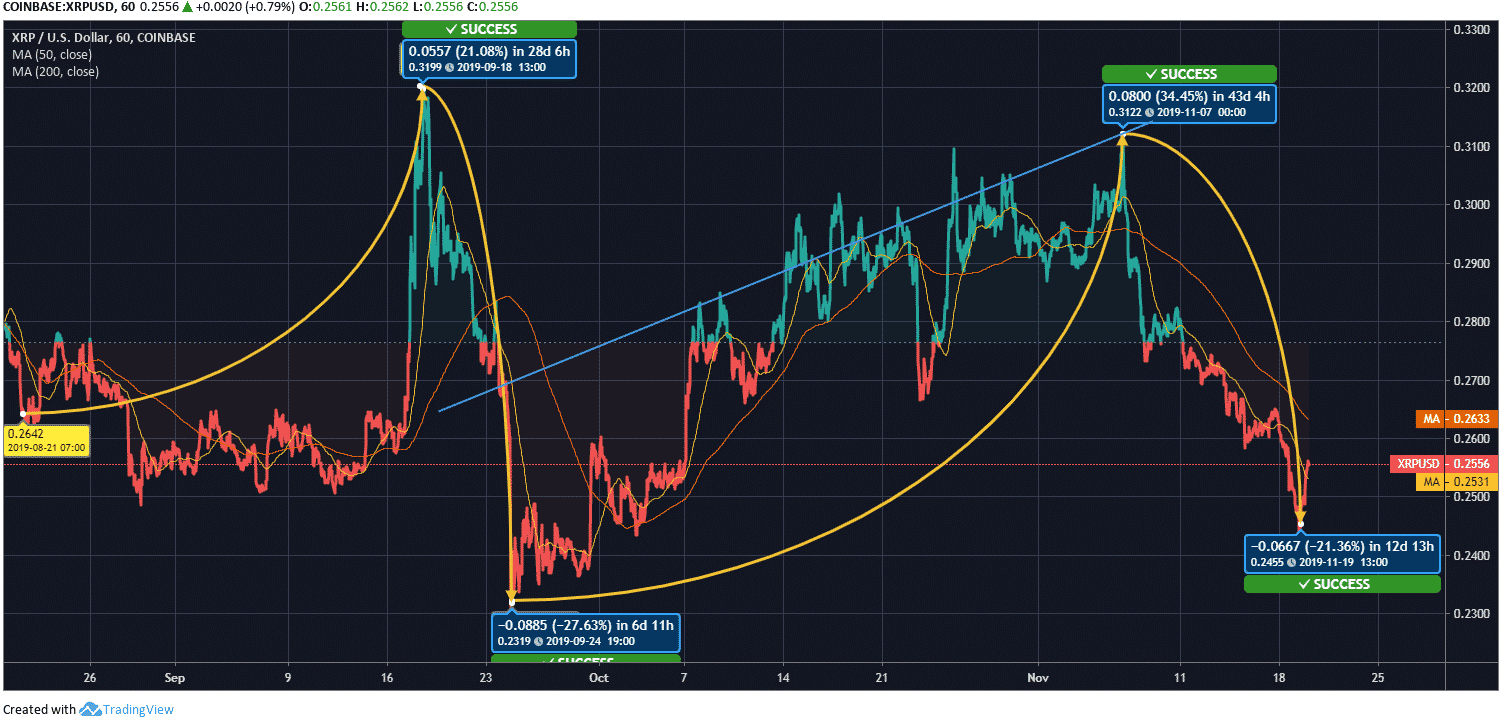 The market cap of XRP on August 21 was 11.420 billion USD, and it has been down to 11.170 billion USD as of now. Over the last three months, it has shown enormous volatility. Ripple's 50 days MA stands at 0.2556 USD, and the 200 days average is now at 0.2633 USD.
| | |
| --- | --- |
| Ripple (XRP) | Resistance and Support Levels |
| 1st Resistance | $0.261051 |
| 2nd Resistance | $0.265603 |
| 3rd Resistance | $0.272643 |
| 1st Support | $0.249459 |
| 2nd Support | $0.242419 |
| 3rd Support | $0.237867 |