Ripple currency has shrunk its value by 2.90% in the last 24 hours, and it is currently traded around $0.1838. It has been struggling for the past few days, and this volatility has impacted its overall price trend.
XRP Price Prediction
The currency has witnessed hefty volatility over the last week. The top point it reached was on April 07, while the Ripple price was at $0.2023. From there, it has given multiple shocks to the investors on an intraday basis.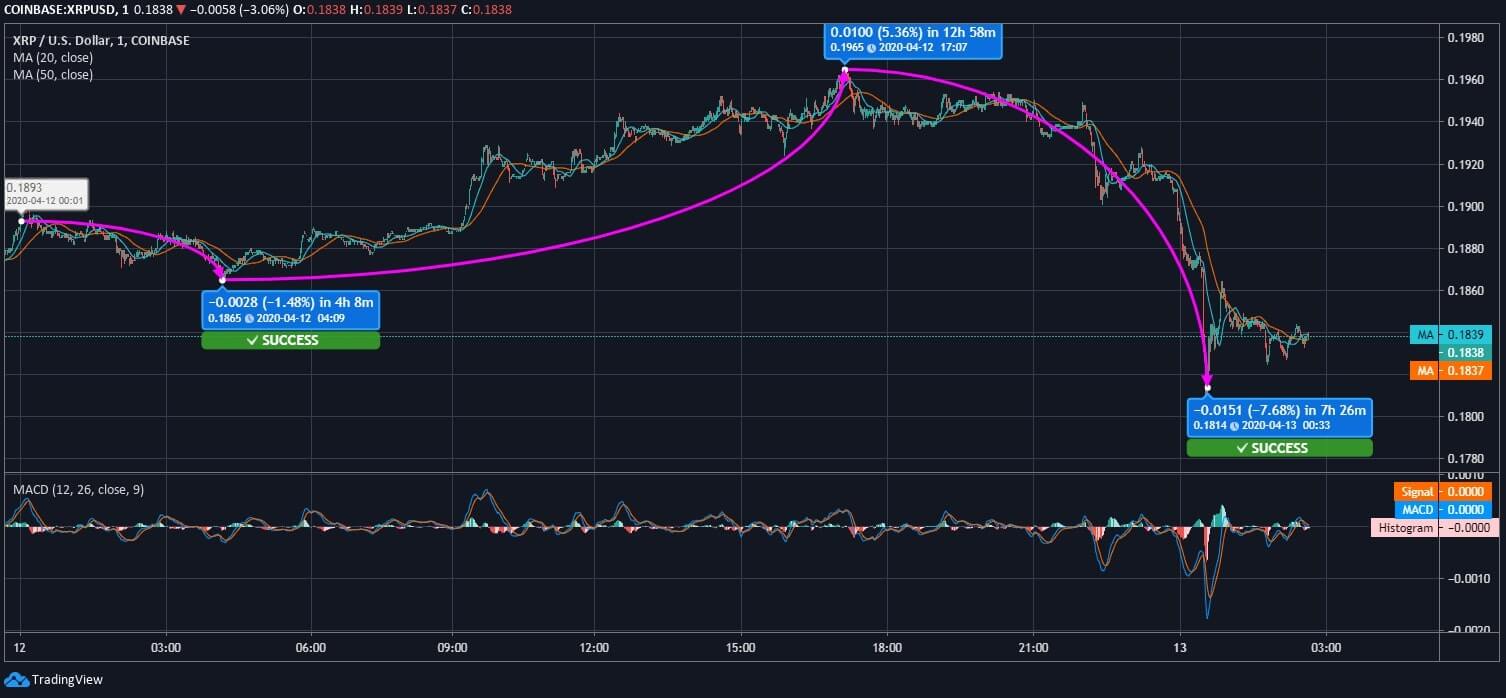 XRP coin started yesterday at $0.1893, and over the next 4 hours, it was down by 1.48% and fell to $0.1865. Later, the currency marked moderate upside momentum and registered a 5.36% price recovery that pushed the price to the highest point of the day at $0.1965 by 17:07 UTC. From this high, Ripple faced massive correction, and between 17:07 & 00:33 UTC today, it got contracted by 7.68% and touched $0.1814. However, from this low, it reflected marginal recovery at the time of writing.
Technicals:
The current price of XRP coin at $0.1838 holds support from its 50 days MA ($0.1837), but its 20 days MA ($0.1839) is trending above the current price.
The MACD indicator shows that its Signal line overpowers the MACD line, and it may not be taken as a sign of upcoming improvement. Ripple coin is likely to continue the bearish movements in the short-term. The next support, however, seems likely around $0.1809.
Levels to Watch for XRP/USD
R1- $0.1934, R2- $0.1967, R3- $0.1996
S1- $0.1872, S2- $0.1843, S3- $0.1809