The top trending coins of the market like Bitcoin, Ethereum, Ripple, etc. are spiking hope in the market by exhibiting marginal recovery. In the last couple of days, the market is continually crashing. We are anticipating that the currencies would soon be experiencing recovery spree and might gain back the momentum which is currently lost. Recently, the XRP coin is marking improvement and thus could close the day with a considerably moderate movement. The possibilities are thin, yet we are positive about the same.
XRP Price Prediction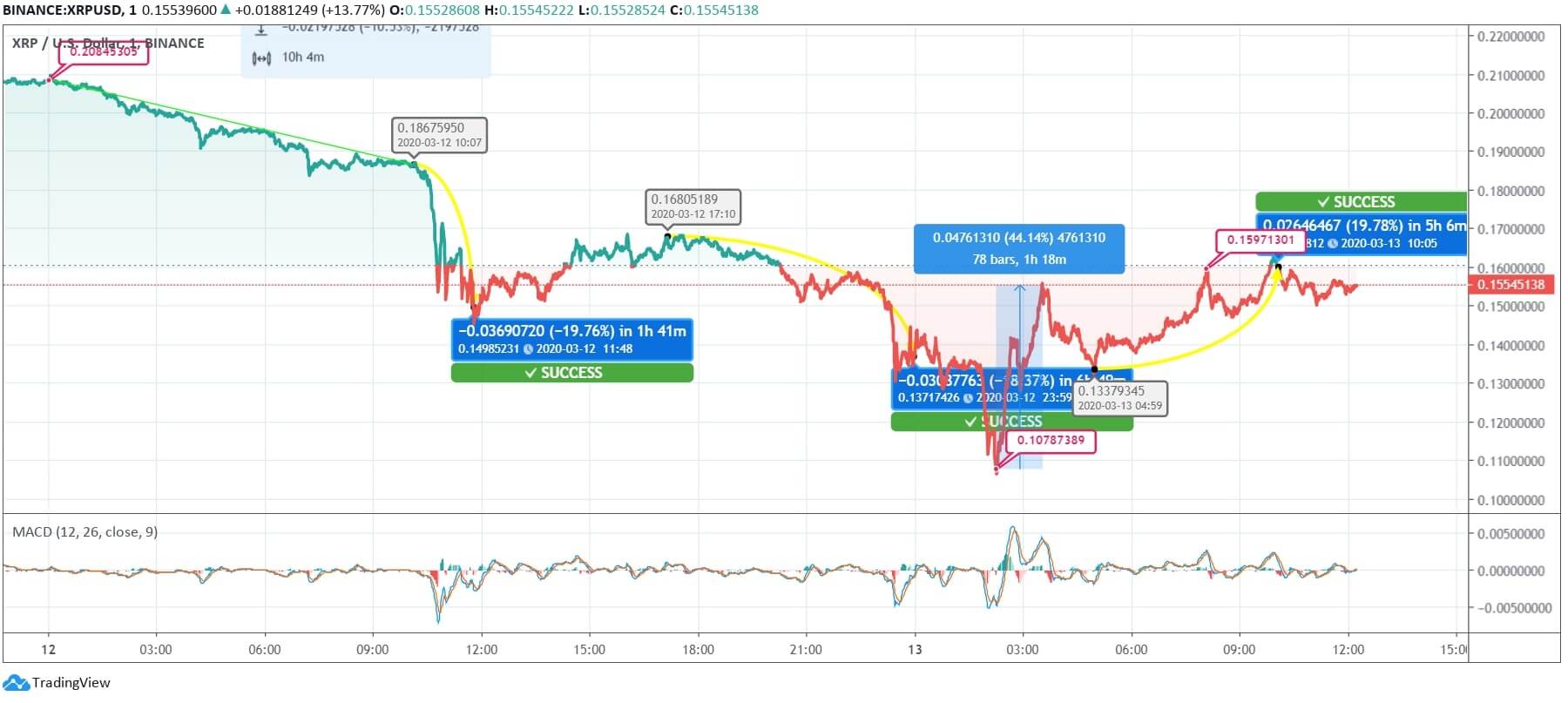 Yesterday, Ripple began the day at $0.208, but soon, the price started dribbling, and around 10:07 UTC, the price touched $0.186 by 10.33% regression. The price continued the downward movement, and in the next 2 hours, the price stroked $0.149 by a massive loss of 19.76%. In the subsequent hours, the XRP coin exhibited marginal improvement to $0.168 but couldn't hang for a longer time and slipped to $0.137 by 8.37% drop.
Today, Ripple coin started with similar influence as yesterday, and thus at 02:40 UTC, it registered a new 52-weeks low at $0.115. The price improved immediately to $0.155 at 03:30 UTC. After a slight plunge to $0.133, the XRP coin improved to $0.160 with a spike at 0.159. The price is spotted hovering around the same till the time of writing the article. The coin is exhibiting improvement, and thus it could be seen escalating above the immediate resistance level at $ 0.185961 in the upcoming hours.