Ripple (XRP) has been trading on a slow and steady upward momentum since the beginning of 2020. The past one-day price chart also has seen the coin moving from being below the baseline to the upward range in a matter on a day with the price fluctuating between $0.2755 – $0.2847.
Ripple Price Analysis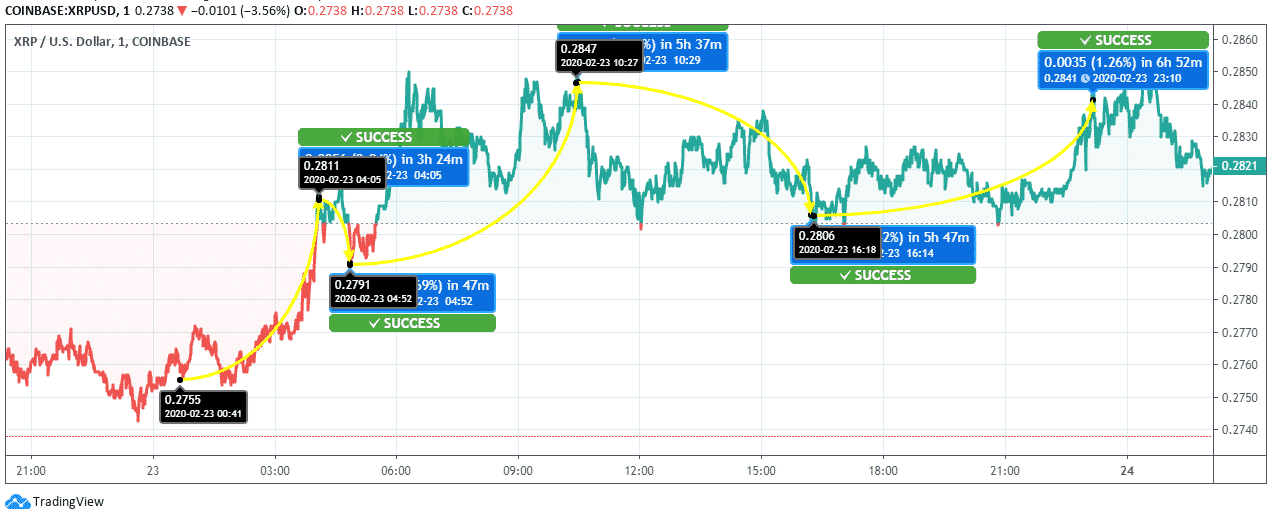 XRP coin was trading in the upper range for most of the past 24 hours. Though the price began below the baseline at $0.2755 in the initial hour of yesterday, the coin marked a slight recovery to the tune of 2.04% at 4:05 UTC at $0.2811. Then, at 4:52 UTC, the price of Ripple cryptocurrency went down to 0.2791 by a marginal fall. After this, the coin again took an upward rally and touched $0.2847, but the bears again managed to push the price of XRP downwards to $0.2806 at 16:14 UTC. Still, the price continued to push itself in the upward direction and reached $0.2841 at 23:10 UTC. However, at the time of writing, Ripple was trading at $0.2821.
XRP price has set the ball rolling in the crypto market and has to be seen whether it can manage to withhold its position in the short-term. Analysts are expecting that due to market volatility, the price may breach its support zone in the upcoming days.