Ripple price has been able to hold its ground even in the ongoing bearish pressure in the crypto market, indicating the strong potential of the coin. The past seven-day price trend for XRP shows that the coin had maintained its price level for the first two days, but then, the XRP price slid down during the latter part of the week. The price of Ripple was trading between $0.248 – $0.266 during this period.
Ripple Price Analysis:
XRP price has the ability to get even with the bears at intermittent intervals, as seen from the weekly price movement. From a high of $0.2663 on November 15, Ripple price slid to $0.2567 on the same day with downward movement of 3.61%. The good run continued for the coin and it reached $0.2638 the next day, showing an upward rally of 2.68%. Though the price of XRP coin managed to sustain its upward momentum in the coming days, the bear pressure got too much to handle, and the price slid to $0.2493 on November 18. There seemed to be some relief for the coin when the price went upwards to $0.2536 on the same day at a rate of 1.70%. The price continued being below the baseline and went down again to $0.2483 on November 19. Ripple price bounced back slightly on November 20 when the price went up to $0.2565 to the extent of 3.33%. The current day's price is at $0.2504, showing a fall of 2.42%.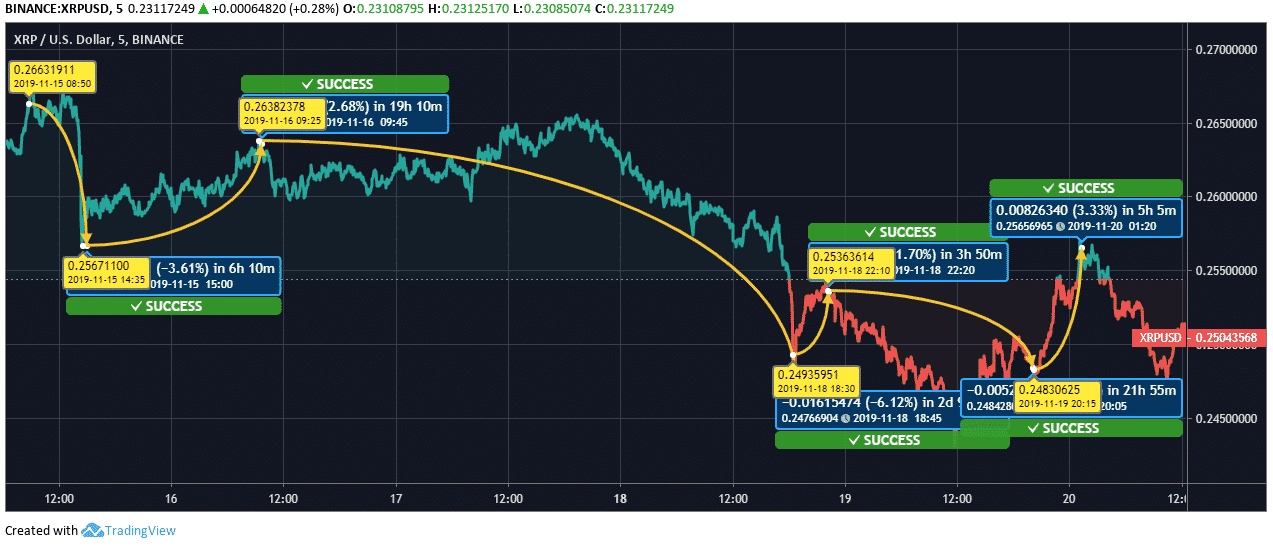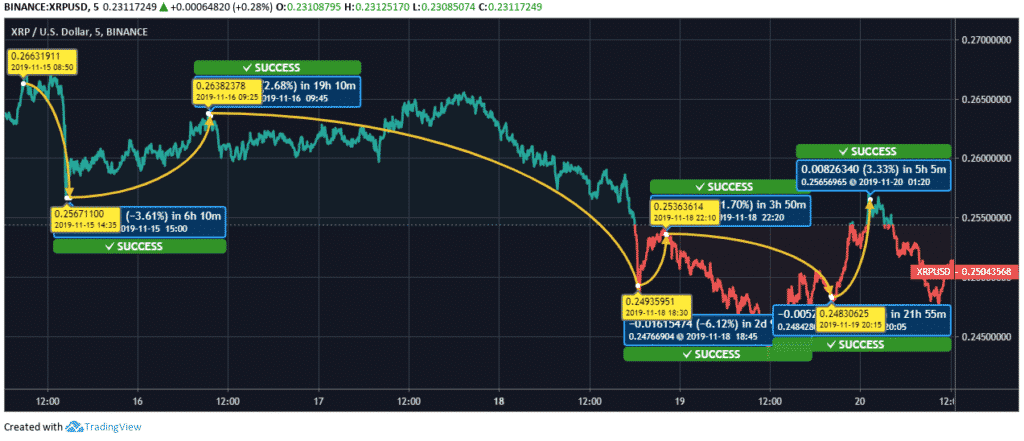 XRP coin has been undergoing variations due to bear pressure being exerted at regular intervals and affecting its price. Analysts expect Ripple to come out of this bearish phase, and the coming days will be crucial for the coin. Current investors should wait and watch the crypto market movements and hold on to their investments for the time being.