Ripple price movement has been quite disturbing from the past couple of days. The traders were eagerly waiting for an early upsurge but look like they have to wait for some time. XRP coin was seen touching 52-week low during the price crash. The same might become the cause for the fall to remain intact in the coin.
Ripple Price Prediction
XRP price was spotted dealing at $0.25080 on November 21, 2019. The intraday movement in the coin reflected a 2.24% fall. The regression was continued on November 22. The fall was registered as 5.71%. The uptrend embarked on the next day. The price escalated to $0.23647 by 2.63%. The price dropped to $0.22192. The loss was marked as 6.15%. On November 25, the heavy pressure in the coin took the Ripple price to $0.21851 by 1.54%. During the day, the coin was seen slipping beyond the 52-week low and creating a new at $0.207. Yesterday, XRP improved its movement and touched $0.222 by 1.65%. Today, the currency started with a slight uptrend, but it has started falling again. The coin is presently dealing at $0.21968.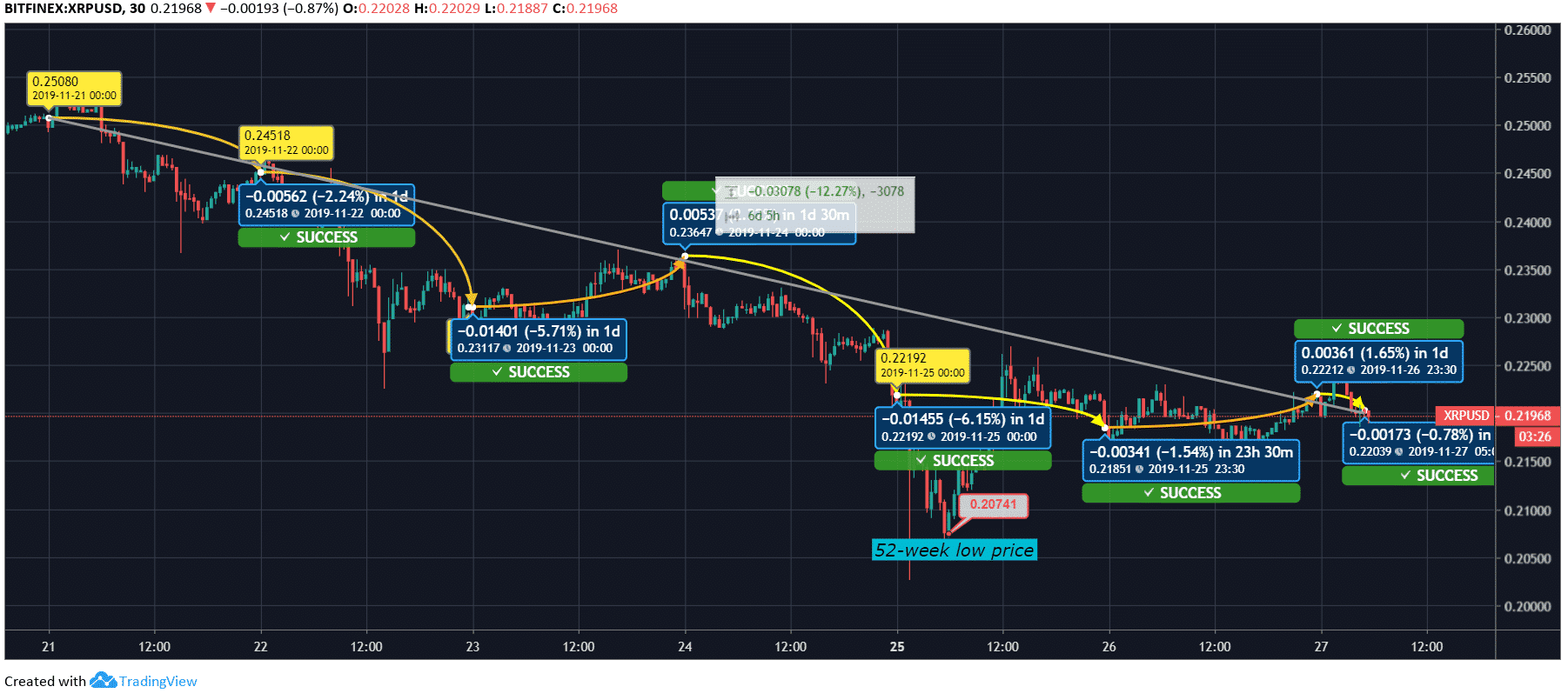 Ripple is considered as a high potential coin. Over the past few months, the coin is struggling to keep the uptrend intact, but the market pressure is bringing it down. However, there is a possibility for the coin to improve in the future. The currency might be seen giving flourishing results to the traders.
Ripple is sliding towards the immediate resistance level at $0.225. The intraday traders might be booking profit. The traders interested in the coin are suggested to opt for long-term investment. The specified period would give the desired result to the investors.