Ripple price has been tapered off by 0.60% in the last 24 hours, and its value has been fallen to $0.1809 in this period. XRP coin may continue to struggle in the coming few days.
Over the last 3 days, the currency consolidates around a $0.18 mark. However, XRP coin faced rejection above $0.18 price level at regular intervals in the said period.
Ripple Price Analysis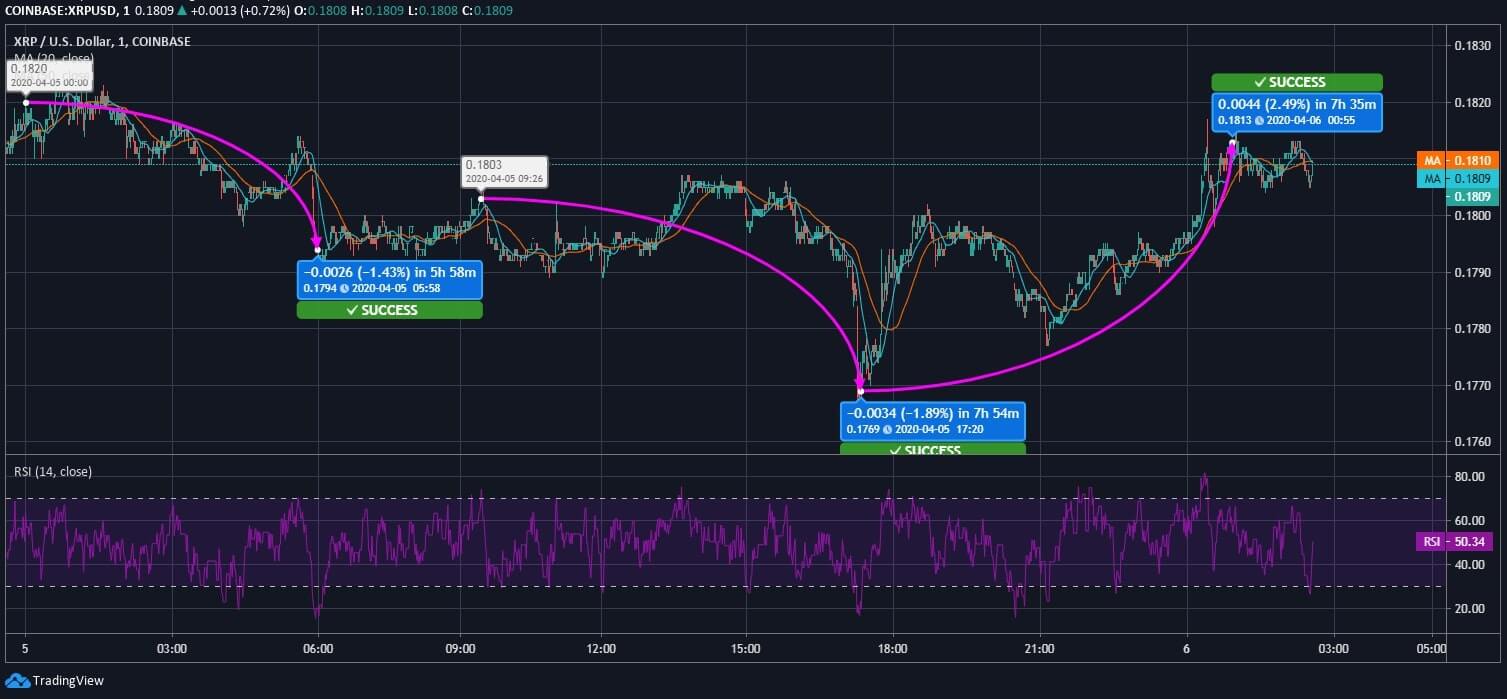 Yesterday, XRP/USD was trading at $0.1820 at the starting of the day, and over the next 6 hours, it got slackened by 1.43% and got to as low as $0.1794. Then, it continued to trade downwards and, between 09:26 UTC and 17:2 UTC, Ripple price lost another 1.89% value and touched the lowest point of the day around $0.1769. However, from there, it initiated recovery, and over the next 7 hours and 35 minutes, the coin could add $0.0044 and reached a new high at $0.1813.
The current price of XRP coin and its 20 days MA are at the same point of $0.1809. It's 50 days MA is trending above these two lines with a marginal difference. Ripple's RSI is now around 50.34 points, and it has not shown any major improvement in the last few days. The next halting point may come by the support point at $0.1771. However, if it continues to trades upwards, then the XRP price may breach a $0.0184 mark. Investors need to stay cautious of sudden dips in the value as well.