Ripple has failed to shield itself from the ongoing market volatility. Like many of its peers, it has also got stabbed by 5.50% in the last 24 hours. Its value has fallen from $0.1761 to $0.1664 in this period. However, the next few days may bring a change in the price movement of the XRP coin.
Ripple Price Analysis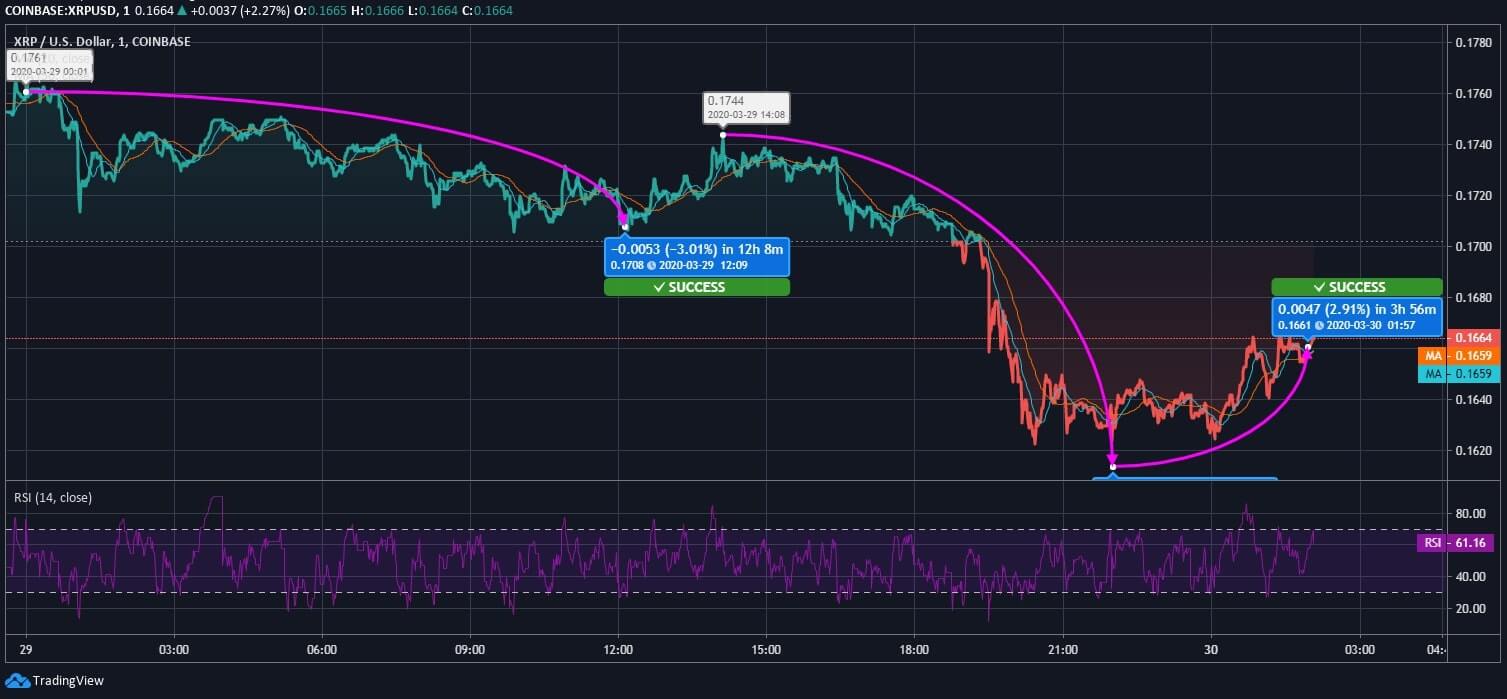 Over the last 7 days, Ripple cryptocurrency marked volatile movement. Till March 28, it registered a stable upward movement and reached a high of $0.184. After that, the coin started trading downwards. However, yesterday, it marked spike and trade towards $0.18 but failed to breach. And then, XRP continued to trade downwards and retest its $0.16 mark.
Yesterday, Ripple coin started dealing at $0.1761, and by 12:09 UTC, it lost 3.01% value and got confined to $0.1708. It was followed by another price correction that cost the coin huge and took the price to $0.1615 by 21:59 UTC. However, towards the end of the day, XRP coin has shown a slight upward movement. The last swing added 2.91% and took the price to $0.1661 by 01:57 UTC.
Ripple's current value is at $0.1664, and the coin holds support from both the 50 days MA and 20 days MA. Its RSI has been ballooned up to 61.16 points, and it shows that the investors' demand is on a boom. As per the current momentum, XRP price may reflect a strong recovery in the next few days. The next resistance point may come at $0.172.